Discover all that Test-Cloud can do for your business with our expanded services
TESTING & QUALITY CONTROL
Manual testing
Play the role of an end user whereby they use most of the application's features to ensure correct behavior.
Functionality
Blackbox testing, based on the functional specifications and requirements.
Coding & Design
Design revision and codification of the different layers: User interface, data and integration.
MSecurity
Applications security revision, mainly Web against well known vulnerabilities.
Automated testing
Test automation using any coding language and any kind of framework (Java, JavaScript, Ruby, Python, .net, test-complete, …).
Performance
Group of dynamic tests that assure the system behavior in certain load scenarios.
User Experience
Validation of design and interface, to provide a user friendly environment, according to the market standards.
SLA-Oriented Management
Review and measure compliance of SLAs between software providers and customers.
Our services are mainly based on remote services from the cloud, with the possibility of having services on-site.
RELATED PROFESSIONAL SERVICES
Software Quality Consulting
Software Quality Departments redefinition and cost reduction
SQA management tools mounting and administering
Test automation, and Automation Frameworks Development (Hybrid Frameworks)
Code inspection and review
Mobile testing with Europe and America Carriers
SQA Department building
SQA professionals on demand
Software Life Cycle Control Improvement
Usability assessment
Source code auditing (Sonar and Cast)
QA SENTINEL FRAMEWORK
QASentinel helps you write better, more effective automated tests, and use these tests to produce world-class test reports and development documentation.
QASentinel helps you write cleaner and more maintainable automated and regression tests faster. QASentinel also uses the test results to produce illustrated, narrative reports that document and describe what your application does and how it works. QASentinel tells you not only what tests have been executed, but more importantly, what requirements have been tested.
QASentinel is a fundamental tool in modern software development. QASentinel helps on how to set up an effective Continuous Integration that will reduce integration issues, improve code quality, and improve communication and collaboration between team members.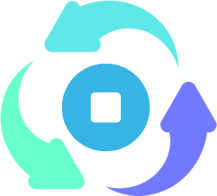 QA Sentinel provides:
Faster overall development and quicker release time
Applications that are easier, faster and safer to change
Higher quality application with less bugs
Better designed applications with lower maintenance costs
OUR BASELINE TESTING PROCESS
In software engineering, this is the first step in a QA process, creating and writing a set of Test Cases for testing a piece of software. This Test Case specification typically is performed by a QA Analyst, who should specify one Test Case for every flow that could be performed in the application under testing.
During every Test Cycle, the whole set of Test Suites are executed automatically or by hand, following a prioritized list of Test Cases. Basically, with a given input value, the tester needs to determine if system responses matches with the expected results, predicted before the test is run.
Once a particular Test Case detects a bug, it should be reported in a bug-tracking tool, from beginning to closure, and implementing new versions of the software that fix the defects.Analysis and prioritization according their severity and/or priority should be done.
In this section, the QA Team provides a report with the results of every Test Case executed during the last Test Cycle, green or red ball for every one of them, grouping the detected bugs by criticality and/or severity. Blockers and critical bugs have to be fixed before deployment into production. Rest of them are communicate to the Product Owner, and he should determine to proceed with or abandon the Release Candidate before deployment.
No matter how good a QA team is, there is always opportunity to improve. After every Test Cycle, usually the last thing done, team should dedicated a period to reflect on how are they doing and to find ways to improve.
SQA Test-Cloud best practiques







 Fonteinkruid 8, 3931 WX Woudenberg   Carrer Gomis 34-36, GBC Business Center, 08023 Barcelona  (+34) 93 184 5501 Info legal